About The Owner and The Brand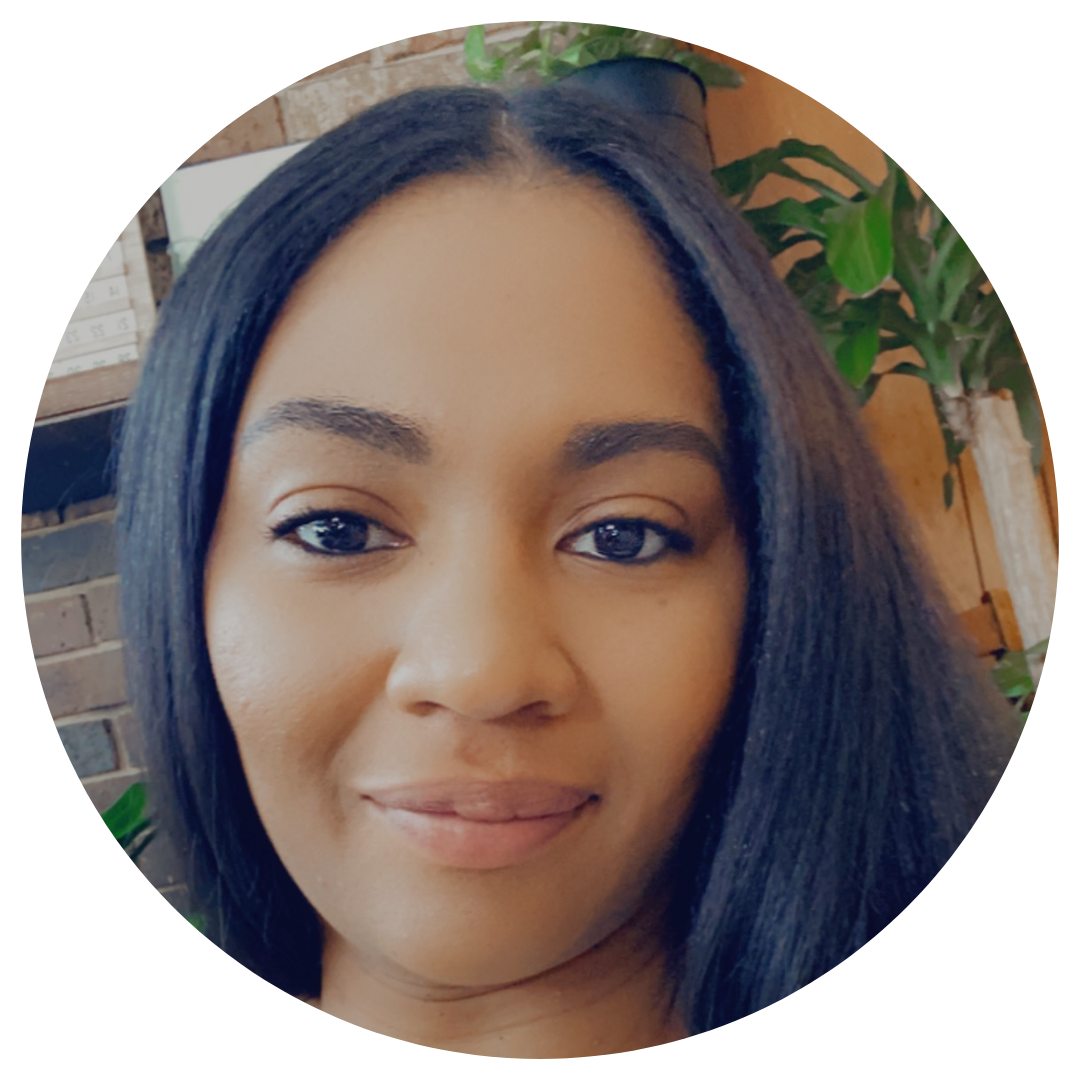 Note From The Owner 
Mompreneur | Fragrance Lover | Self Care Advocate 
Hi Candle Lovers, 
If you asked me why I decided to start a fragrance company the answer would be simple. I genuinely love creating products that make people feel amazing through scent. After long hours of research and testing, here I am creating beautiful and sustainable products for everyone who visits my shop.  
My desire to build a brand sparked from my personal experience with burn out and the self care rituals that get me through each day while elevating my moments. Balancing full time work, motherhood, wifehood, womanhood, and entrepreneurship is so fulfilling but can drain even the most balanced of women.  
As a candle lover and self care advocate I am here to remind you that self care is not selfish and all good rituals need candles. Our mantra at Herituals is light a candle and set your intentions because with good intentions comes positive energy and great vibes… that peacefulness is unmatched! 
I want everyone who shops with us to feel the calm that a great self care ritual brings, even if just for a second before life resumes. Each time you light your candle I hope you feel the love, light, and intentions poured into each vessel. 
So, here is to tackling burn out together, being advocates for self care, and finding those special rituals just for you! 
With love, 
Kristen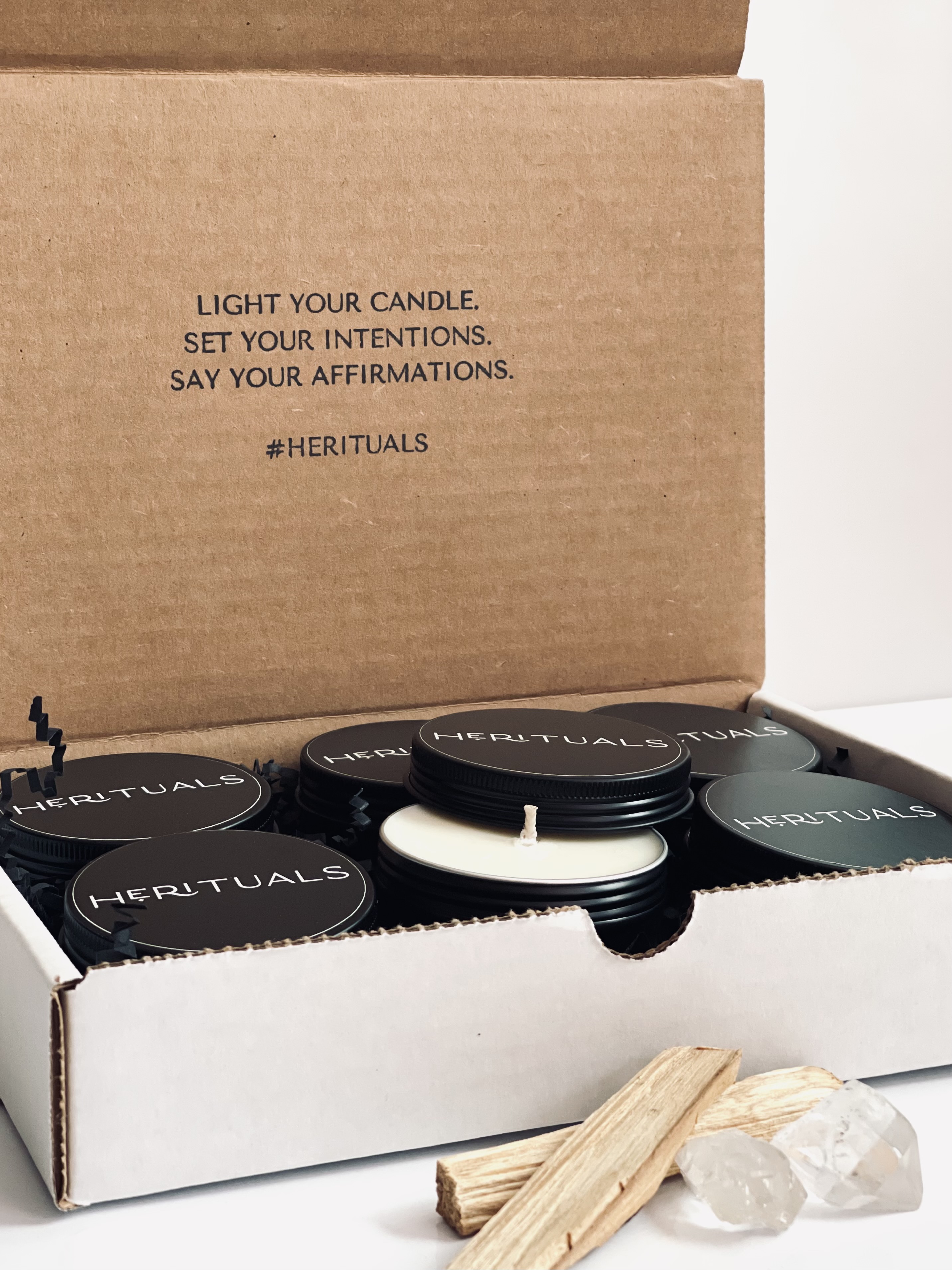 Our Mission
Herituals is a woman owned home fragrance brand deep-rooted in sustainability with a commitment to redefining self care products for your home. Inspired by daily rituals, each product is made with natural and toxin free ingredients for a safe and optimal candle burn. Light a candle and let us turn your routines into rituals.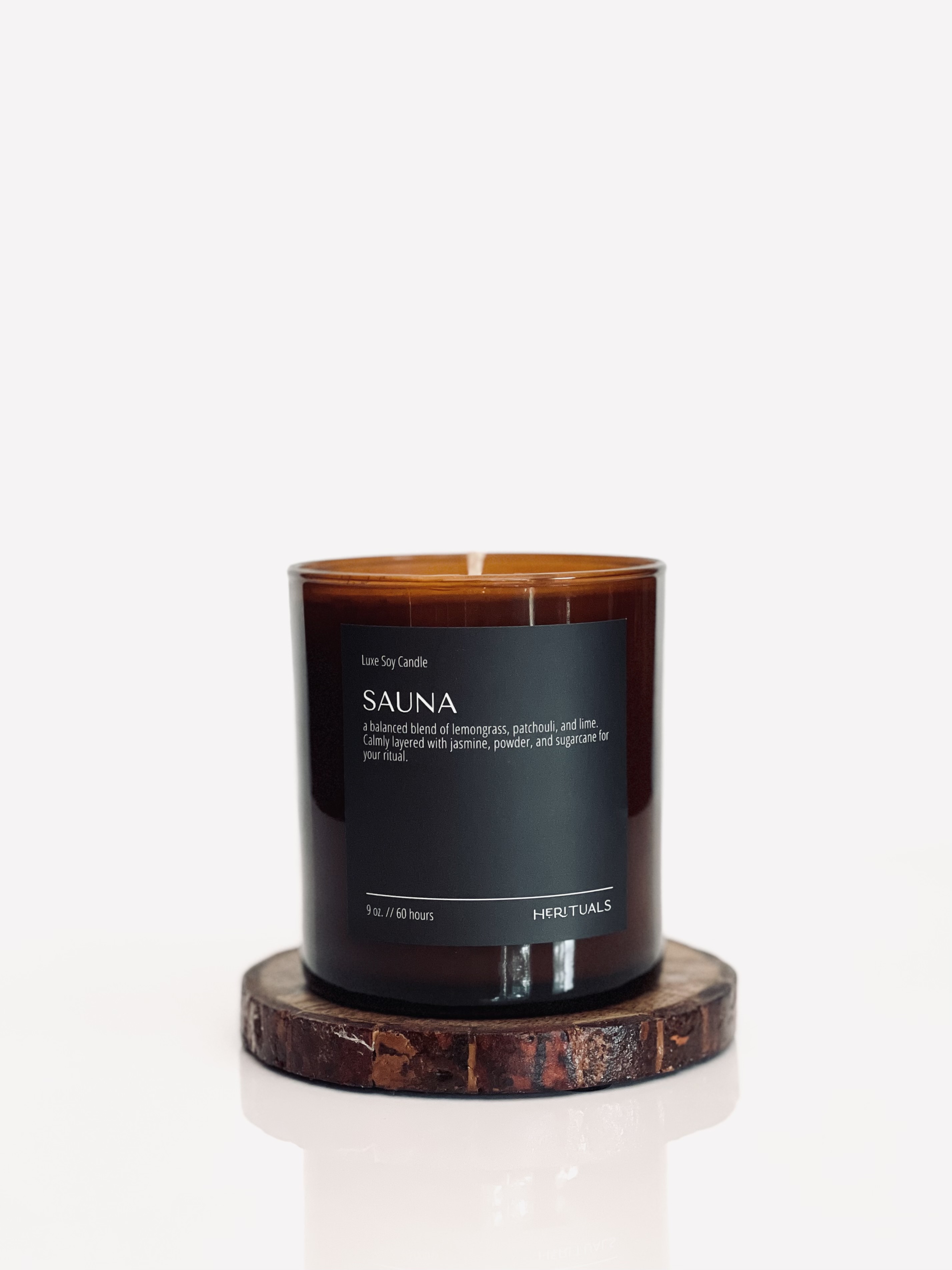 Our Product
At Herituals, all of our products are handcrafted with care and good intentions by the owner. We offer a variety of fragrances and curate candles to enhance your daily rituals through scent. Organic and sustainable, each candle contains soy wax derived from farm grown soybeans. All of our specially crafted fragrances oils are chemical free and infused with natural essential oils ranging from herbal blends to sweet spices.
Sign Up For Her VIP Candle Club
Signup to our mailing list for news and updates! Free stock notifications and more.